Round baler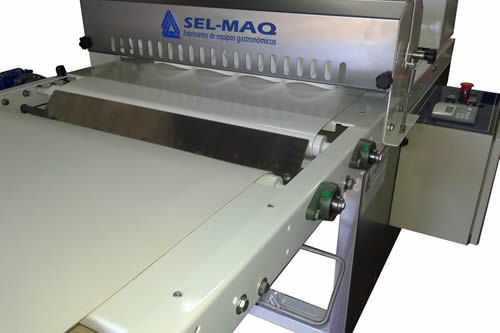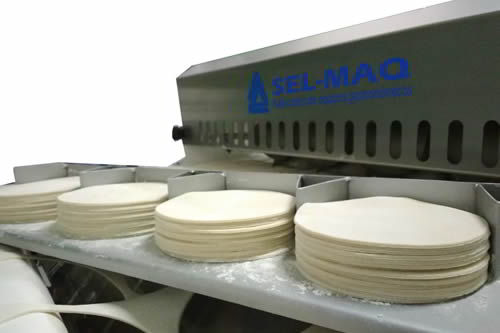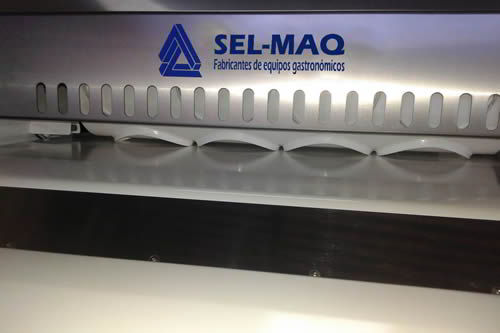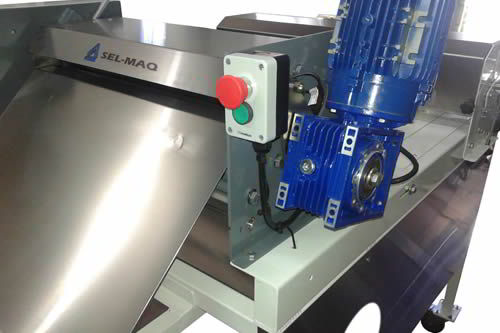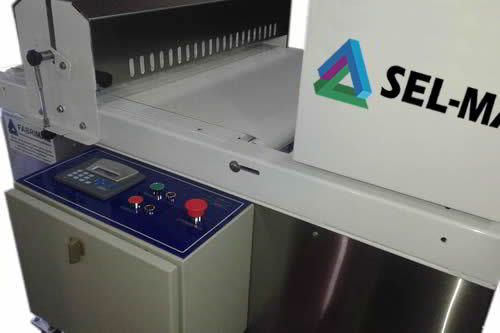 Round baler "MRT-600"
High 1400mm
1050mm width
6100mm long
Weight 396kg
MOTORS
2HP Gearmotor Type Calibrator
2 Extraction belts type Gearmotor 0.25 HP EA
Main belt type 1/2 HP Gearmotor
Gearmotor type 1/4 HP
Gearmotor type accelerator 1/2 HP
1/2 HP Gearmotor stacking belt
1/4 HP Gearmotor stacker system
CUTTING MOLDS
Empanada tops diameter: 120 mm
Mini cake diameter: 200 mm.
Empanadas Rotisera diameter: 145 mm.
Pascualina large 280x300 mm.
Pascualinas 300 mm.
Copetines diameter: 80 mm.
Empanadas of Rotisera Empanadas diameter: 130 mm.
80x80 mm cupcakes.
THE ADVANTAGES OF OUR MRT-600 ROTO-STAMP.
Among many of the advantages, we can highlight that our rotary stamping machine uses a cutting system that consists of a rotary stamping machine perfectly synchronized with an automated stacking system, this allows to achieve circular forms of neat stacking and most importantly, in quantities easily programmable
Other characteristics that makes the gastronomic industry market stand out are the excess mass separation system, we can also say that it is fully programmable, allowing our customers to take full advantage of the materials used to make their food products.
On the other hand, the production of our MRT-600 rotary stamping machine varies between 2000 to 4000 dozen per hour, depending on the characteristics of the desired final product. This has been achieved thanks to the possibility offered by your dashboard, since it can be used manually or fully automatically, controlled by PLC systems.
It should be clarified that its engineering design responds to international standards in terms of the quality of its manufacturing materials, safety systems that make the machine with a long service life and low maintenance, but more importantly, its systems operator safety
AFTER-SALE
Selmaq gives you the following After-Sales benefits
Technical service for this and other brands.
Technical mass advice.
Own spare parts (immediate response).
Start-up of the equipment.
Staff training.
General advice for the line of work.
Adjustment of factors and working time to improve the production and preparation of the final product.
Advice and guidance on purchases of gastronomic equipment of different brands.
We help you choose the best product for raw materials.
We are able to deliver a "turnkey" factory.
Teams trained to protect operator safety.
Order now.
Place your order and / or an inquiry and we will call you shortly.
Related
Products
( View our products. )
About us

We are a company dedicated to the development and manufacture of machines for Pasta and food industry.
Products
Contact
Argentina:
Teniente Agneta 1680 | 2000 Rosario
+54 341 777-0122
+54 341 303-1787
USA:
601 West 2675 North, Cedar City
UTAH 84721
1 (844) 5-SELMAQ (735627)
(435) 586-5088